Inserting & Extracting Tools for B-101-99007 Machine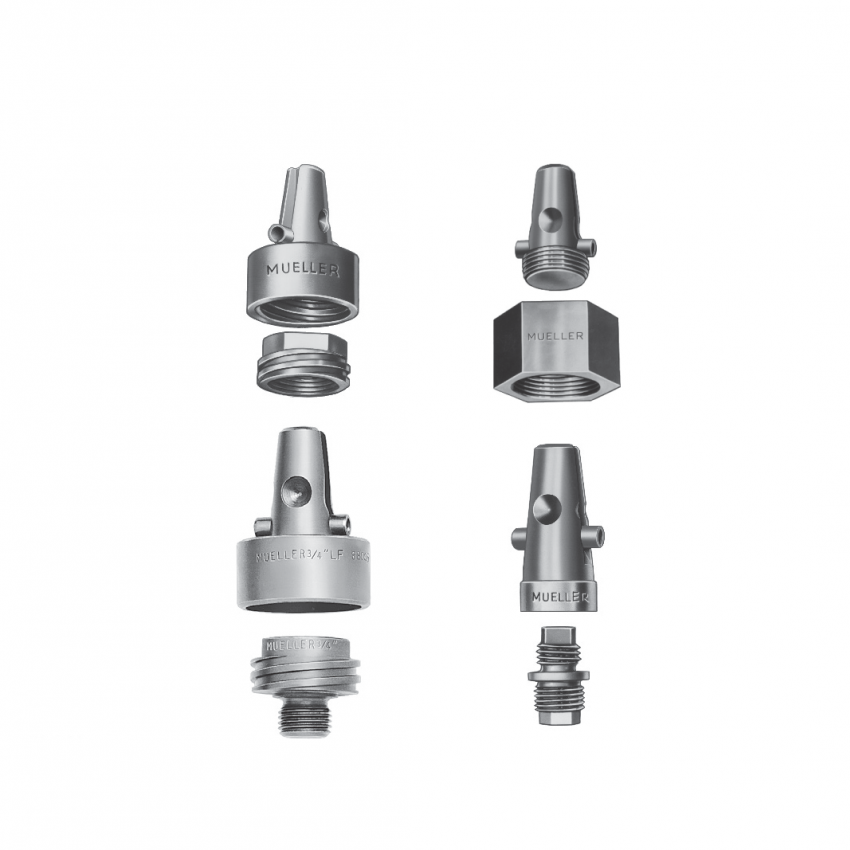 Inserting & Extracting Tools for B-101-99007 Machine
Mueller® Inserting & Extracting Tools for B-101-99007 drilling & stopping machines.
B-101-99007 Drilling & Stopping Machine Inserting & Extracting Tools
MUELLER E-Z Release® Inserting Tools are provided with a feature that allows the drilling and tapping machine to disengage the tee without backing the tee out of the main. E-Z Release Inserting Tools consist of two parts (a shank and a nut) which are joined by a coarse Acme thread. When the machine disengages the tee, the two parts of the inserting tool separate at the Acme thread. The part of the inserting tool left attached to the tee is easily removed once the tapping machine is removed from the main.
Screw Plugs for Machine Inserted Service Stop Tees: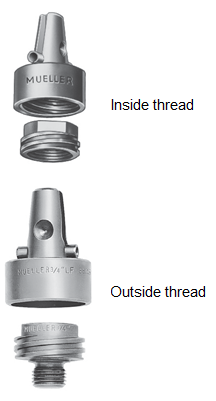 Type

Size*

1"

1-1/4"

2"

2-1/2"

E-Z Release Screw Plug

680596

680628

83066

83157

Inside I.P. Thread

-

680597

-

-

Screw Plug Outside I.P.Thread

680632

61212

61214

-
Extracting tools for service stop tees: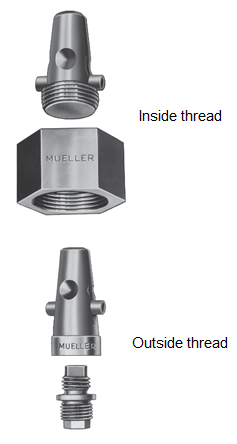 Type

Size*

1"

1-1/4"

2"

2-1/2

Extracting Tool - Inside I.P. Thread

680620

680621

83180

-

Extracting Tool - Outside I.P. Thread

680639

-

-

-
Inserting and extracting Tools for H-10037-99004 plugs: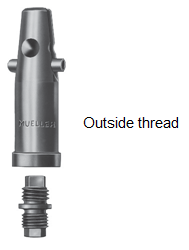 Type

Size*

 

1"

1-1/4"

1-1/2"

2"

2-1/2"

Inserting Tool - Outside Thread

680644

680644

680645

680645

680645

Extracting Tool - Outside Thread

680641

680641

680642

680642

-
*Nominal