Air Power Operator (H-604, H-704)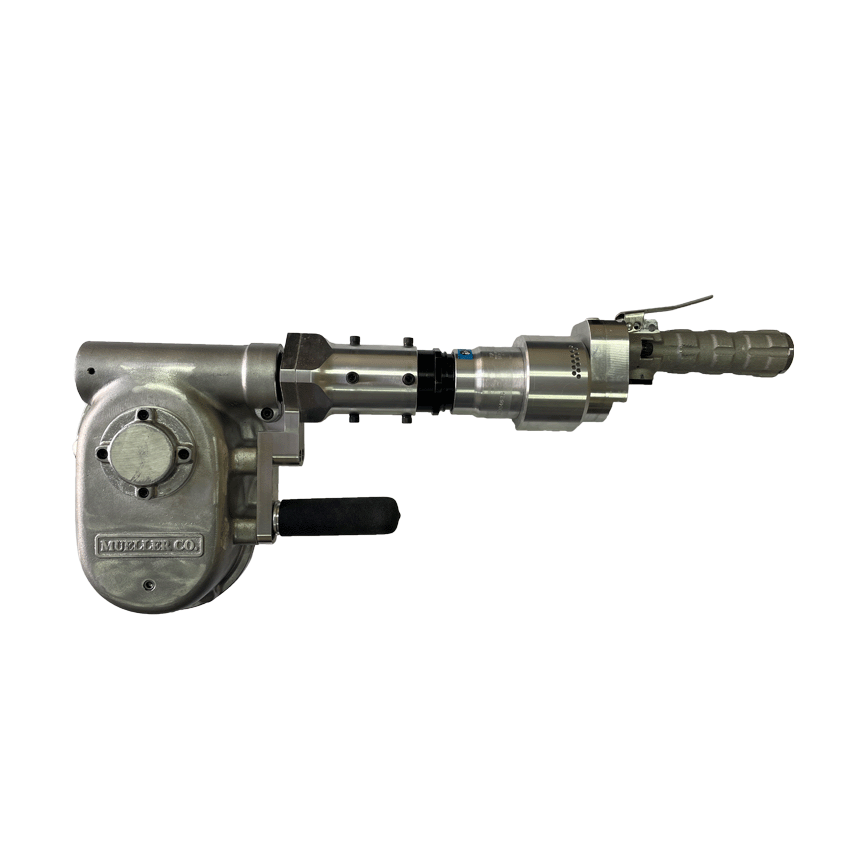 Air Power Operator (H-604, H-704)
H-604 Air Power Operator
The compact, and lightweight H-604 Air Power Operator provides users with the ability to quickly perform drilling and tapping operations on a multitude of threaded Line Stopper Fittings, Tees, and CD&T applications.

Mounts directly to E-5™, EH-5™, D-5™,

DH-5™, A-3™, and B-101™ machines

Reversible air motor

Maximum free speed - 35 RPM

Air supply - 55 cubic feet of free air per minute at

90 psig

Total shipping weight - 49 lbs.

Machine only weight - 40 lbs.

Shipped in a durable, lightweight polymer case

Motor includes in-line oiler (P/N 311817)

IMPORTANT: MAINTAIN PRESSURE OF 90 PSIG AT THE OPERATOR —THE USE OF A GAGE AT THE THROTTLE TO DETERMINE THE ACTUAL PRESSURE OF AIR AT THE POWER OPERATOR IS RECOMMENDED.
Flyer
H-704 Hydraulic Power Operator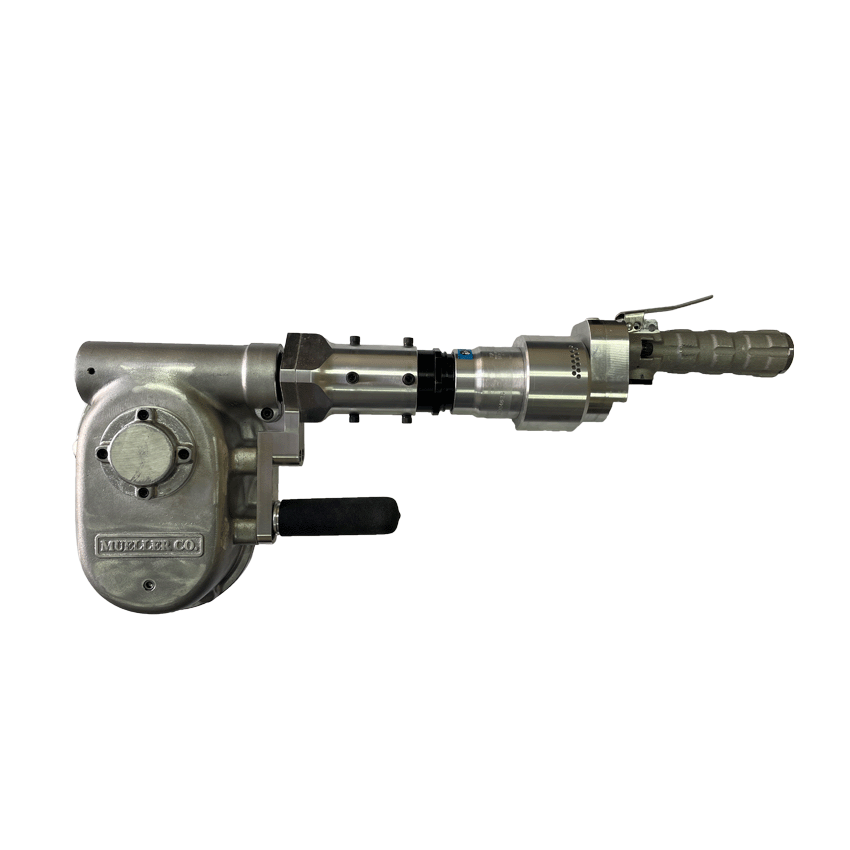 Catalog number H-704

Use with E-5™, EH-5™, D-5™, DH-5™, A-3 & B-101




drilling machines

Reversible operation

Removable handle for efficient storage

Preset safety relief valve prevents over-torque conditions

Flow Range — 7 to 9 gpm (27-34 lpm)

Motor Speed — 33 rpm at 8 gpm (30 lpm)

Maximum Pressure (continuous) — 2000 psig (138 bar)

Maximum Pressure (intermittent) — 2750 psig (190 bar)

Total Shipping Weight — 73 lbs (33 kg)

Machine Only Weight — 52 lbs (24 kg)