8" - 12" Shur Stop™ PE Drilling & Completion Machine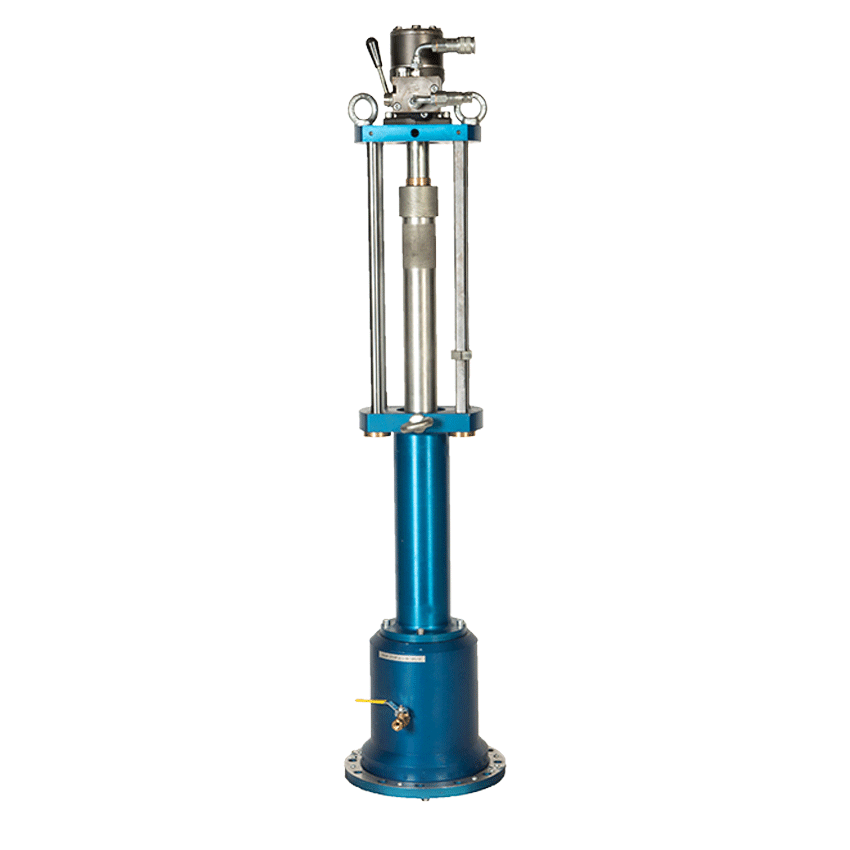 8" - 12" Shur Stop™ PE Drilling & Completion Machine
Catalog Number: H-27017
Specifications:
125psi (862 kPa) maximum working pressure at 100° F (38 C)
Used in conjunction with Shur Stop™ PE 8" and 12" electrofusion fittings
Built-in drilling indicator
Can also be utilized as a completion machine
Equipment furnished with each Mueller machine: 

Operating instruction manual (form #13933)

Equipment to be selected:


Cutters, pilot drills, & cutter arbors
*The working pressure or temperature rating is reduced accordingly if any attachment, valve, or fitting subjected to pressure or temperature during the drilling operation has a maximum working pressure or temperature rating less that that specified above.


Full Line Catalog       Shur Stop Brochure       
Shur Stop Technical Animation Video       Contact Us About Shur Stop

| | |
| --- | --- |
| Drilling & Completion Machine | Weight |
| Machine Weight Only | 418 lbs. (190 kg) |

NO-BLO operations performed:
 

Item


Size of Fitting



Operation

8"

12"

Shur Stop™ PE Fittings

X

X

Cut pipe and insert plug

PE Shell Cutters:
PE Shell Cutters are designed to reduce PE shavings when cutting the pipe through Shur Stop™ PE Electrofusion Fittings.
| | | |
| --- | --- | --- |
| Size* | Shell cutter | Pilot drill |
| 8" | 313406 | 313468 |
| 12" | 313467 | 313469 |